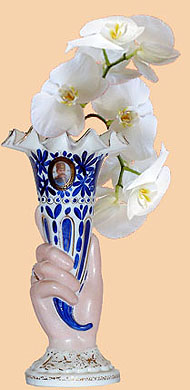 Welcome to Art of Persepolis Inc. ,
Art of Persepolis Inc. is a world renowned wholesaler of Antiques. Our showroom is your private museum and home to some of the World's most beautiful artifacts. Our inventory includes the largest collection of Antique American Hooked Rugs from the mid 18th century to the early 20th century; fine Antique Carpets of the most exquisite beauty; rare and lovely Persian Art from the ancient city of Persepolis in Persia and the Egyptian city of Alexandria unparalleled in skill and style throughout history. Our beautiful Antique Objects include artifacts from extinct civilizations, jewelry worn by legendary people, collectibles found in the castles of Kings and many other precious statues and figurines. Our Antique Textiles are featured on TextileAsArt.com; Textiles from Persia, India, Italy, Turkey, the Middle East, Asia, and Europe dating from the 2nd to the 18th Centuries. We also have a huge collection of tribal rugs, decorative carpets, religious textiles, and silver antiquities that are from 1800 B.C. Please come visit us for a hands on experience of the ancient and timeless beauty of Antiques from around the world.
Please visit our Gallery to view some of our favorite items. Exhibitions there are regularly updated from the latest additions from our collection.
For the directions to our showroom or any queries please visit our Contact.
Take advantage of Art of Persepolis Inc.'s Services! We are dedicated to the preservation and restoration of antique textiles and carpets. If you have antiques textiles or carpets that you want to sell, or are interested in getting an appraisal please Contact us. If you'd like to visit related Antique sites please click over to our Links page.